BOILER REPAIR & MAINTENANCE IN LOVELAND, CO
At 1st Action Plumbing, Heating & Air Inc, we are plumbing and HVAC experts for our customers across the Front Range of Northern Colorado. Our family-owned business wants to help our customers ensure they are safe in their homes, and we are dedicated professionals in the business. As a Top Rated Local® HVAC and Plumbing company, customer service is our passion and we want you to receive service as promptly as possible. If you need a boiler repair or installation, we can get the job done! Boiler maintenance is not only important to ensure everything functions properly, but it also ensures the safety of yourself and those around you. We recommend boiler maintenance at least once annually, and especially when you move into a new house. Our service professionals want to provide top-notch quality to every customer we serve. Our customers trust us and we want to maintain lasting relationships. Contact us today or get a quote to learn more.
How Often Should I Service My Boiler?
To ensure your boiler operates at its maximum capacity, we recommend that you receive service annually. Not only is it crucial that your boiler runs effectively, but an annual service will validate any manufacturer's warranties you might have. Although it is not a legal requirement to service your boiler as a homeowner, it is critical that your appliance is safe and cannot cause harm to you or others. At 1st Action Plumbing, Heating & Air Inc, we professionally take care of all of your boiler service needs so that you do not have to deal with it yourself and potentially put yourself in danger. We recommend you take all of the steps for preventative maintenance so that you do not run the risk of having to schedule an emergency service where you would pay more money upfront. Moreover, you can do this by making sure to catch any possible problems before they arise, and service in the spring or early summer months when service professionals are not as busy. Prepare before the cold months hit now sooner than later!
What Does The Boiler Maintenance Include?
A boiler service includes a removal, inspection, and cleaning of the main components of the boiler. Our technicians want to ensure that your boiler has no apparent defects that need to be attended to right off the bat. This visual inspection also determines that all the parts are installed and positioned correctly. We then will remove the casing, do a flue check, a gas pressure check, and make sure the boiler fires up. If you choose to have a radiator check, our team will inspect the radiator to make sure that there are no leaks. Your radiator should always heat up properly, and if it does not this is a sign that it might need further servicing to function properly. A boiler service typically takes about 30 minutes to an hour to complete, and we guarantee we will get the job done right. As experts in plumbing and HVAC services, we pay attention to detail and ensure that nothing gets missed.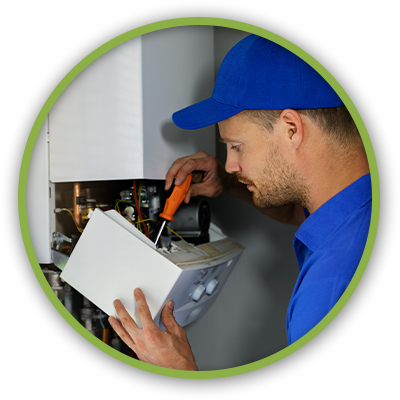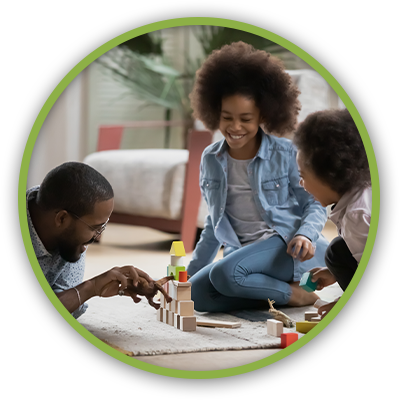 LEAR WHAT MAKES 1ST ACTION PLUMBING HEATING AND AIR THE BEST CHOICE FOR YOUR BOILER SERVICING IN LOVELAND.
Not only are we a Top Rated® local company, but we also offer a guaranteed one-year labor warranty. In addition, we have more than 70 years of HVAC experience and 40 years of combined plumbing experience. Our expertise and skills are unmatched, and we pride ourselves on performing quality work for our satisfied customers. If you need your boiler maintained or replaced, you can trust us with your service needs. Boiler servicing is best performed by a skilled technician who can ensure a safe and reliable service, and we want to ensure you do not put yourself in harm's way. We hope to establish a long-term relationship with all of our customers so that we can be the company you can expand on for your HVAC and plumbing needs.
At 1st Action Plumbing, Heating & Air Inc, we are a leading family-owned company committed to excellence for our customers across the Front Range. A boiler service is not only important to ensure it runs smoothly, but it is also critical to your safety for yourself and the people around you. Regular maintenance is recommended, and our professional service team can get the job done promptly so that you do not have to worry about your boiler's effectiveness. We want to be able to schedule you as soon as possible, and our caring team can help you get something set up right away. Book online now!