TANKLESS WATER HEATER INSTALLATION & REPAIR SERVICE IN LOVELAND, CO
Loveland On-Demand Hot Water Heaters
GET EFFICIENT, INSTANTANEOUS HOT WATER IN YOUR HOME!
Experience the true performance that comes from having on-demand hot water in your Loveland home when you choose 1st Action to install a tankless water heating system. More and more people are choosing this efficient, instantaneous hot water solution for the simple reason that it offers unlimited hot water! Learn more about tankless water heater installation, repair, and maintenance below! Don't hesitate to give 1st Action Plumbing, Heating & Air a call if you have any questions!
The perfect combination of performance and practicality, tankless hot water heaters offer many advantages over traditional tanks. Though they may have a longer lifespan, provide unlimited hot water, and offer superior energy efficiency, they still need some TLC every now and then. From fresh on-demand hot water installations to regular maintenance and repair, we're the team for the job. Experience the excellence that's earned us so many elite ratings on HomeAdvisor when you make an appointment.
Tankless Water Heaters: Experience True Performance
Thanks to decades of experience with water heater technology, we've pinpointed the best model — the Navien 240A. We can customize the Navien on-demand hot water system to your home or business, giving you access to years of savings. If you have another make or model, we can lengthen its lifespan with world-class repair and maintenance. Tankless heaters can have their own issues, and we're more than equipped to handle them through our plumbing repair service, including the following:
Flame failure
Ignition failure
Mineral buildup
Coldwater sandwich
System overload
Exhaust or air supply blockage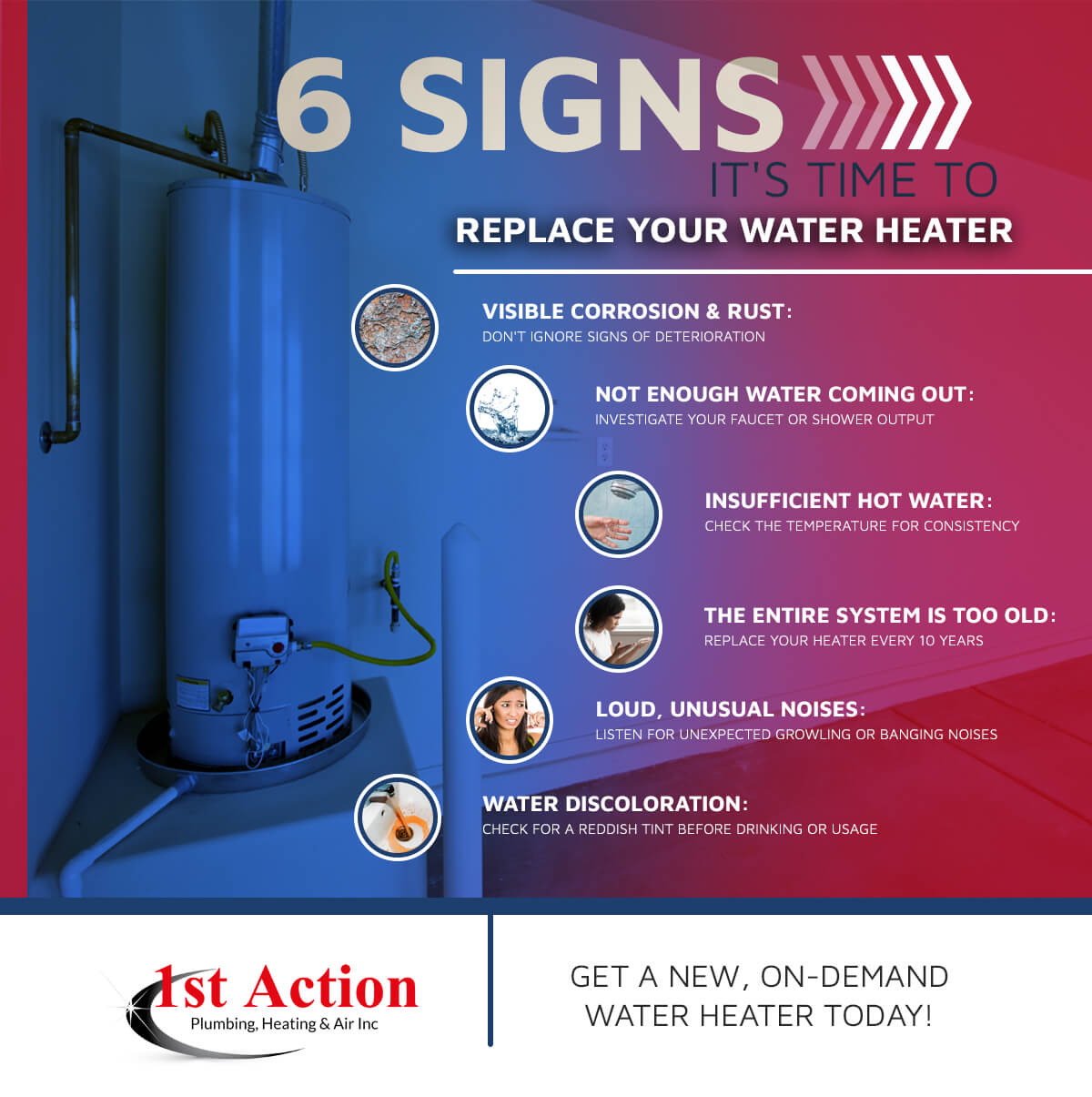 Save With 1st Action Plumbing Heating & Air
We take the stress out of tankless hot water heater ownership in Loveland and elsewhere in Northern Colorado, giving you the expert support you need for fair prices. Learn more about our specialized services like boiler repair and installation and enjoy the best care in the Front Range by giving us a call today.
Highly Rated Tankless Water Heater Repair and Installation Service in Loveland, Colorado
1st Action Plumbing Heating And Air is located at 2424 North Lincoln Avenue, Loveland, CO, 80538. From Greeley-Weld County Airport (GXY) head west toward Buss Ave and continue onto Buss Ave. Then continue onto Airport Rd and turn right onto E 8th St. Next, turn left onto US-85 S and keep left to continue on US-34 W/US-85 S. At this point, keep right to continue on US-34 W and continue straight to stay on US-34 W. Finally turn right after Dairy Queen (Treat) (on the left) and 1st Action Plumbing Heating And Air will be on the right.
We are open: Monday – Saturday: 7 AM – 7 PM.
For additional questions, you can call (970) 200-8078 or find us on BBB