PLUMBING & HVAC EXPERTS IN NORTHERN COLORADO
Book Your Appointment Online!
TOP RATED LOCAL® PLUMBING & HVAC SERVICES IN LOVELAND
At 1st Action Plumbing, Heating & Air, we take great pride in providing exceptional plumbing, heating, and air services to clients across the Front Range of Northern Colorado. While our business is located in Loveland, we serve the communities of Greeley, Evans, Johnstown, Windsor, Longmont, Lakewood, Berthoud, and Firestone. Whether you need repairs, installations, or a service checkup, we can help.  Contact us today to schedule your plumbing or HVAC service today!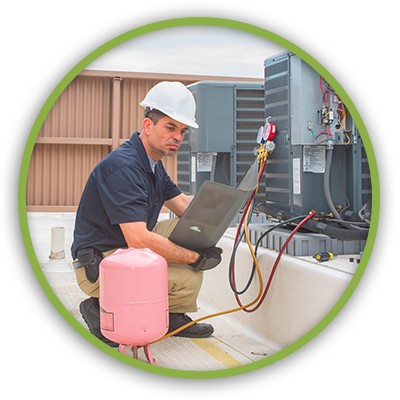 WHY CHOOSE 1ST ACTION PLUMBING, HEATING & AIR?
We serve both tank and tankless water heaters.
Stay toasty with installation and repair services.
Beat the heat with repair, checkup, or installation services.
Affordable plumbing services for your home.
YOUR TRUSTED LOVELAND PLUMBING & HVAC COMPANY
When it comes to your choice for an HVAC and plumbing expert, it is our mission to show you exactly why you can count on 1st Action Plumbing, Heating & Air. Our Loveland HVAC company is local and family-owned, which means we take as much pride in our Northern Colorado community as you do. We want to provide our customers with exceptional HVAC and plumbing services. With more than 27 years of HVAC experience, 14 years of combined plumbing experience and 80 years of service, our team of HVAC and plumbing experts has the expertise and skills to provide the superior service you deserve.
WHAT A PLUMBER CAN HELP WITH
Drain treatments to maximize flow rate
Perform pressure tests to detect hairline leaks
Assess and adjust water pressure
Install and repair furnaces
Repair and install AC units
Maintain ventilation, heating, and cooling systems
ABOUT 1ST ACTION PLUMBING, HEATING & AIR
Our team is made up of dedicated professionals and we are proud to have earned the following titles for our work:
Top-Rated Professional on Home Advisor
Elite Service Professional on Home Advisor
Seal of Approval on Home Advisor
Our Loveland HVAC company's commitment to fast, honest, efficient, and quality work is what sets us apart from our competitors. We value you as a customer and we promise that complete customer satisfaction is our number one priority, whether you are looking for a Northern Colorado plumber or HVAC contractor.
Contact us today to learn more about the plumbing and HVAC services we offer in Loveland, Colorado, and the surrounding areas.
SCHEDULE YOUR PLUMBING OR HVAC SERVICE TODAY!
No matter what season it may be in Northern Colorado, it's important to ensure that your heating and air-conditioning systems are always in top-notch condition. Schedule routine maintenance checkups to help your furnace and AC unit perform at their best. When you need help with a repair or an installation, we can handle those tasks as well. If you need assistance with a plumbing or drainage problem, be sure to contact our expert plumbing technicians to get the water in your home flowing freely.
Contact 1st Action Plumbing, Heating & Air in Loveland Today!
"*" indicates required fields