PROFESSIONAL PLUMBING CONTRACTORS IN LOVELAND, COLORADO
Northern Colorado Plumbing Services
YOUR HIGH-QUALITY, AFFORDABLE PLUMBER IN NOCO
From plumbing remodeling projects to repairs and installations, we are a full-service Loveland plumbing company. We offer experience, passion, and know-how to any project of any size in Northern Colorado. Don't hesitate to contact us if you have a sump pump issue, need a water heater installed, or you are interested in a tankless water heater to improve the efficiency in your home. Learn more about our Loveland plumbing company and what we can do for you below!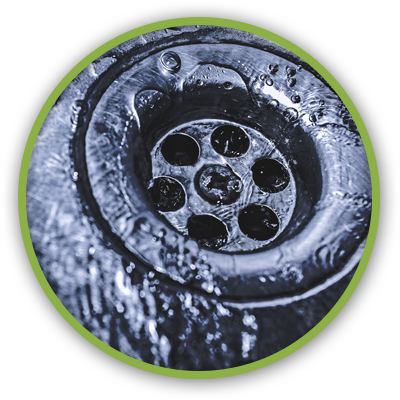 WHY 1ST ACTION IS THE BEST PLUMBING CONTRACTOR IN LOVELAND COLORADO?
HVAC & Plumbing Experts in Loveland, CO
NoCo Local & Family Owned
Perfect Blend Of Quality & Value
60 Years Of combined HVAC Experience
40 Years Of Combined Plumbing Experience
HomeAdvisor Top Rated — Screened & Approved

Your home's plumbing is probably something you don't spend too much time thinking about — until something goes terribly wrong. At that point, you want to call local, trusted plumbing professionals of Northern Colorado who can quickly and efficiently address your concerns. Here at 1st Action Plumbing, Heating & Air, we have more than 14 years of combined plumbing experience, which means we can provide you with knowledgeable and skilled plumbers who will complete the task-at-hand.
NoCo Plumbing Services We Offer
Plumbing Remodeling
Plumbing Repairs
Plumbing Installations
Tank Water Heater Repairs
Sump Pump Maintenance
Gas Piping Repairs
Gas Line Installation
Regular, "DIY" Plumbing Maintenance We Recommend
Check faucets, toilets, and exposed pipes often for leaks to avoid costly water bills and potential water damage.
Unclog drains before they get out of hand. Vinegar and hot water is a good, natural solution for effectively clearing clogs.
Only flush toilet paper down toilets.
Ensure your water pressure is at the right level.
Clean your showerhead to prevent sediment buildup.
A leaking faucet, a clogged toilet, water that simply won't heat up, we've encountered it all at 1st Action. While it can be difficult to deal with plumbing issues on your own, when you call the top Loveland plumbers who have the know-how you need, we'll send your frustrations down the drain. When you need fast, reliable, and affordable service, you can count on us.
Contact our Loveland plumbers today to schedule an appointment for all of your plumbing needs.
Top Rated Plumbing Service in Loveland, Colorado
1st Action Plumbing Heating And Air is located at 2424 North Lincoln Avenue, Loveland, CO, 80538. From Greeley-Weld County Airport (GXY) head west toward Buss Ave and continue onto Buss Ave. Then continue onto Airport Rd and turn right onto E 8th St. Next, turn left onto US-85 S and keep left to continue on US-34 W/US-85 S. At this point, keep right to continue on US-34 W and continue straight to stay on US-34 W. Finally turn right after Dairy Queen (Treat) (on the left) and 1st Action Plumbing Heating And Air will be on the right.
We are open: Monday – Saturday: 7 AM – 7 PM.
For additional questions, you can call (970) 200-8078 or find us on BBB